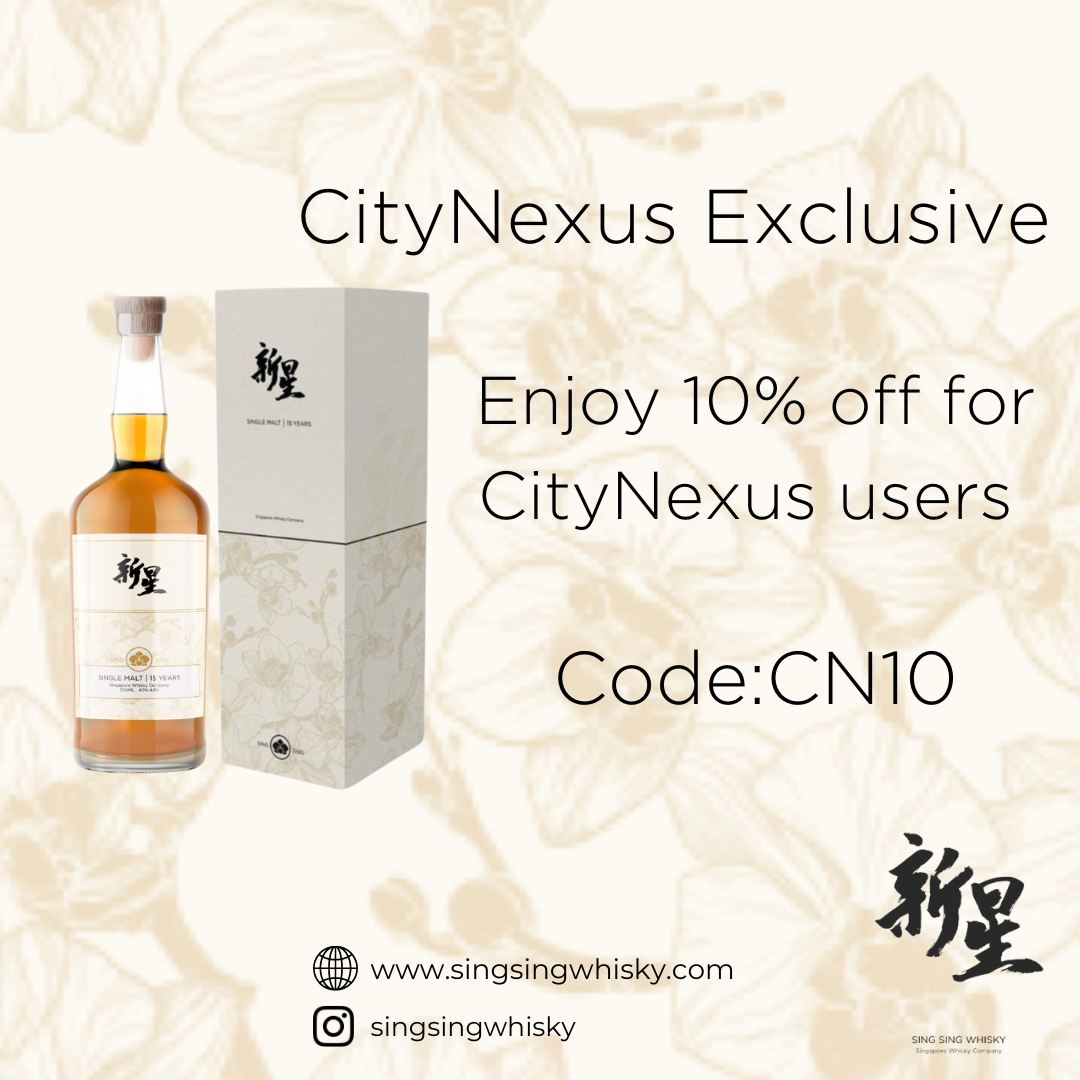 Sing Sing Whisky
10% whisky promo just for you!
Sing Sing Whisky + CityNexus promo
10% off at any purchase https://www.singsingwhisky.com with Promo code: CN10

About Sing Sing Whisky
Over the years, the uprising of Asian whisky distilleries have dismissed the demand for traditional Europe or United States whiskies. Asia now boasts as one of the hot spots for whisky in both consumption and production.
​In recent years, Taiwan's whisky distillation techniques has metamorphosed to be on par with famous Japanese whisky distilleries. Birthed from the depths of Taiwan subtropical regions, the Sing Sing Whisky was meticulously crafted by a master whisky artisan to deliver an aromatic floral note that dances in tango with a pleasant sweetness that seduces your palates.
This is where the Sing Sing Whisky originates from.
From: 01 September 2022 12:00 AM
To:30 June 2023 11:59 PM